Replay
Recommended
IFINE Beauty - Portable Nano Mist Sprayer Oil Handheld Electric Mini Face Beauty Skin Care Tools Facial steamer
SEND INQUIRY NOW
Color:
Plugs Type:
shipping:

Express Sea freight · Land freight · Air freight
Customization:

Customized logo (Min. Order: 300 pieces) , Customized packaging (Min. Order: 500 pieces) , Graphic customization (Min. Order: 300 pieces)
SEND INQUIRY NOW
Our employees are well trained to be skilled at applying technology to the Portable Nano Mist Sprayer Oil Handheld Electric Mini Face Beauty Skin Care Tools manufacturing process. It has been continually proved that it can be widely used in the application field(s) of Facial Mist Sprayer.
IFINE Beauty has a collection of Portable Nano Mist Sprayer Oil Handheld Electric Mini Face Beauty Skin Care Tools available from manufacturers around the world so if you'd like to buy some, do give a look. Technology is the core competitiveness of a company. Since established, we have been researching and developing high-level technologies to make sure highly efficient manufacturing process.It covers a wide range and is commonly seen in the application field(s) of Facial Mist Sprayer. In this technology-driven society, 2011 focus on improving R&D strength and keep developing new technologies so as to increase our competitiveness in the industry. We aim to become one of the leading enterprises in the market.
| | | | |
| --- | --- | --- | --- |
| Place of Origin: | Guangdong, China | Brand Name: | IFINE BEAUTY |
| Model Number: | LR-701 | Operation System: | Ionic |
| After-sales Service Provided: | None | Warranty: | 1 Year |
| Feature: | Moisturizer, DEEP CLEANSING, Nourishing, Moisturizer, Nourishing | Application: | Hotel, Car, Outdoor, Garage, RV, Household, Household |
| Power Source: | Battery, usb, Electric, Electric | Color: | White |
| Product Name: | Face Steamer | Product size: | 165 * 38 * 40mm |
| Gift box size: | 200 * 120 * 60mm | Rated voltage: | 3.7V |
| Material: | ABS | Battery Capacity: | 500mah |
Portable Nano Mist Sprayer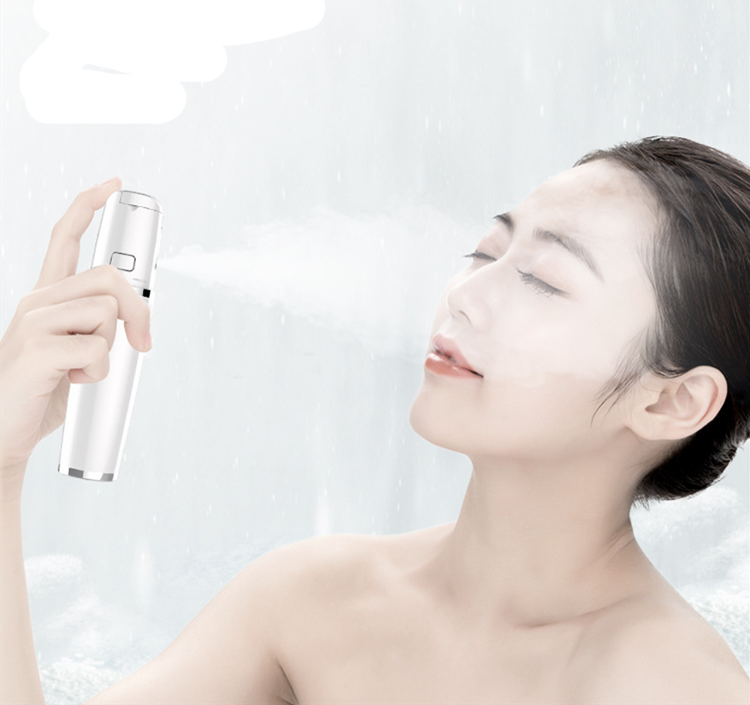 ProductName
FaceSteamerColorWhiteProductsize165*38*40mmProductweight160gPackagesize200*120*60mmPackageweight400gRatedvoltage3.7VRatedpower7.4WProductmaterialABSFunctionSkinrejuvenation;MoisturizingWatertank20mlBatterycapacity500mAhChargingtimearound3HFeatureaddMilk,Essence,Toner,Hydrosol.......ChargingportMicrousb
Selling Points and Innovative Feature
The Featrue Portable Nano Mist Sprayer
1. Deep moisturizing :
warm steam can open skin pores, penetrate deep into the skin, replenish facial moisture, maintain skin moisture balance, reduce wrinkles, make skin soft, moist, and elastic.
2.
Whitening and healthy skin :
After cleansing, open the beauty equipment and clean it for 10 minutes every day to remove the hair follicles, remove grease, dust and so on. It also effectively kills P. acnes, prevents and treats acne, reduces pores,tightens the skin, and restores the skin to a healthy state.
3. Safe and non-toxic material :
Made of non-toxic, odorless, translucent plastic, with good insulation, almost independent of temperature, humidity and frequency. It is not toxic to the human body and is safe for human health.
4. The principle of electric air pressure atomizing liquid spray instrument:
advanced mechanical structure, can allow nutrient molecules to rapidly decompose and atomize under the action of electric air pressure, penetrate the surface layer and reach the muscle bottom.
It can atomize the high-concentration pure dew, perfume, toner, lotion, essence and other non-impurity liquid skin care products that can shake freely in the bottle. The atomization effect is more uniform than the existing spray water immersion meter that is atomized by the electronic atomizing sheet on the market, and the atomized particles are finer and more powerful.
5.Applicable to high-grade cosmetic skin care products:changing the way of hand application, can make you more skin care water, more sanitary. The atomized water molecules are smaller than the foundation particles, can easily penetrate the makeup and isolate, and make the makeup more suitable for the skin.The enlarged water tank can be put in more to meet the needs of one day of water supply, and the water tank can be removed for cleaning and replacement. The battery lasts longer. Micro USB charging interface allows you to charge at any time. 8. The product design is precise, and the spout does not accumulate water.Not easy to leak, the spray effect is better.
1. load the desired liquid (make-up water, water, milk, essence, etc.). 2. Close the lid 3. Press the open key to spray out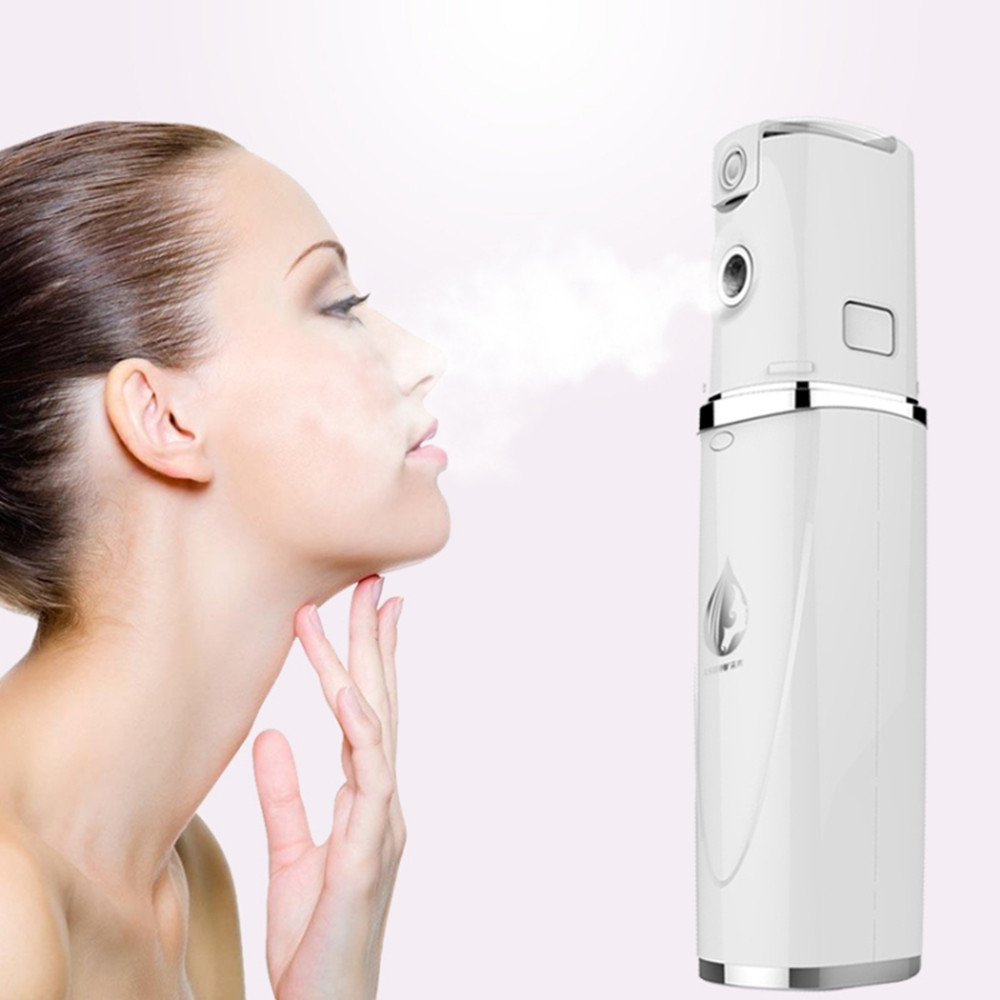 Warranty Policy and Quality Control
1.Warranty is one year .
2.If the product has the quality faulty within 7 days of purchasing date , IFINE will pay for the freight
cost , The users should advance the postage first,we will arrange to return this cost to user after repaired .Freight cost at
destination is not acceptable .
3.Use the product in correct way as the per guidance of user manual . Free repair is available within warranty .
4.IFINE has systematic quality department. 4 QC systems including IQC ,IPQC ,FQC and OQC
.In general , warranty is one year after shipment.Defect rate is less than 0.01% .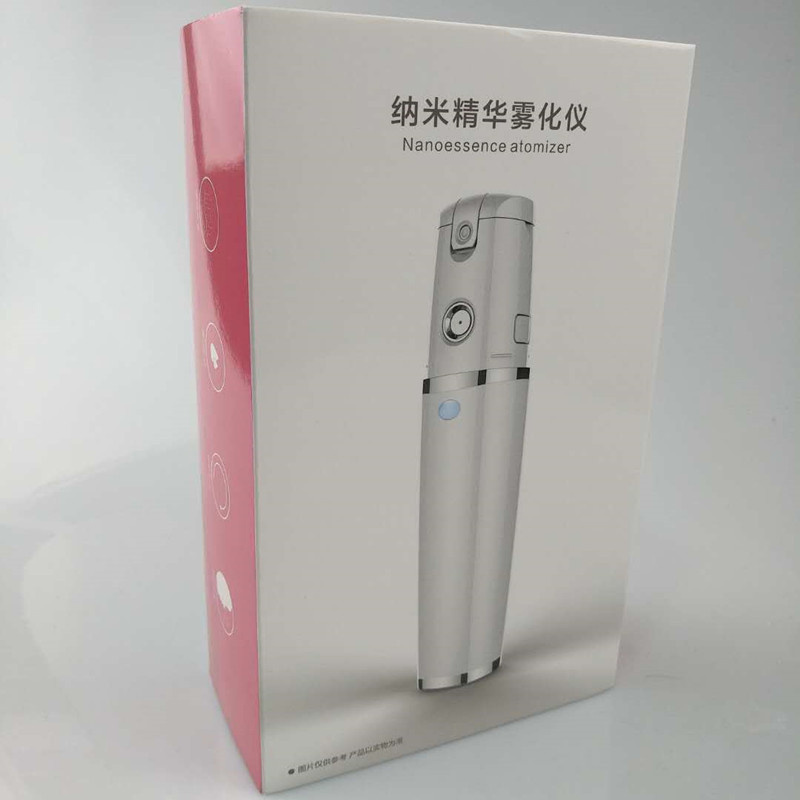 Shenzhen IFINE technology company ltd. established in 2011. what IFINE BEAUTY specialize is Home-use makeup tools , Skin cleansing and care tools and beauty equipment .

As for makeup tools , we supply makeup brush cleaner, LED makeup mirror and some cosmetics assistant accesories .

In terms of skin cleansing and care tools , include facial cleansing brush , facial steamer , Nano Portable Facial Moisturzing device , 3 in 1 Black head remover with makeup cosmetics remover and facial massager , Ultrasonic Skin scrubber with positive positive negetive ionics, Photonic rejuvenation facial massager , Eye and lip massager and etc.

Last but not least , for Beauty equipment, we manufature DIY fruit mask machine , Intense Pulsed light hair removal ,Photonic Rejuvenation massager equipment.

With more than 10 years developing , Excellent quality and professional service make IFINE products welcomed by procurer in Europe, North America, Australia, Middle East, Japan, South Korea and other country. We sincerely welcome customers from all over the world to cooperate with IFINE to spark human life more beauty and healthier.