Facial SPA Equipment Deep Cleansing Facial Steamer
The Portable and rechargeable facial Steamer is a new technology steamer that generates nano ionic steam. Handheld steamer does this by the original patented structural design, perfectly combining the ultrasonic atomization element with the newly designed ceramic heating element to produce nano ionic steam with negatively charged ionic particles. steam combined with ionic water particles is more effective in penetrating the skin.
SEND INQUIRY NOW
CONTACT US
Telephone:
+86 13691893928
WhatsApp:
+86 15820469782
WeChat:
+86 136 9189 3928
Selling Points of professional salon facial steamer for face

1. Innovative design: The moisture content of the skin is essential to maintain a beautiful complexion and slow down the aging process. However, many facial steamers can only be used to steam the face at one place at home, but our newly developed wireless handheld facial steamer has an ultra-portable long-life rechargeable lithium-ion battery. And it is a constant temperature of 45-66 ℃, super convenient operation, and ergonomic design, allowing you to enjoy the spa all the time.

2. Hot steam: 30ml water tank can be sprayed for 1 hour, the skin will become fine and smooth. Its spray can touch a deep layer of skin to moisturize and relax the skin.

3. Portable: you can enjoy your SPA not only at home but also at travel.

4. USB rechargeable: no need to connect the power adapter, you c
Product Introduction
Nano Ionics Professional Steamer: New technology combined with Nano-ionic steam can penetrate and moisturize your skin 10 times more effectively and improve cell vitality.
You can enjoy professional facial SPA at home and also in travel...
Fast And Strong Amount of mist: Full-Powered Steam only within 20 seconds with 1 button operation, covering the entire face, Nano-sized steams can easily penetrate the skin barrier,
moisturize skin more quickly and absorb nutritional essence more effectively...
Easy Operation And Auto Shut-off: 30ml water tank allow for 5 minutes of working time with a completely silent operation.
And the Steamer will AUTO-OFF when the steam is finished preventing any injury and safe for your beauty routine as well...
Muti-Functional Facial Steamer: Warm mist can help you clear pores effectively, opens pores to allow better penetration,
deepen hydration with dry skin, reduces acne and blackheads; promotes collagen regeneration, makes skin clear and bright...
Product Information
Product Name
Probable Facial Steamer
Usage
Hotel, Home, Car/outdoor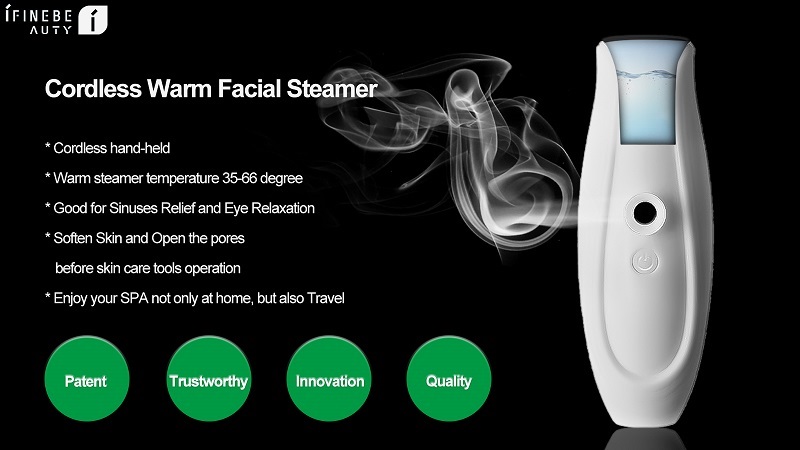 Product Parameters
Hot steam, Portable, USB Rechargeable
Product Details Product Guarantee Specialize in IC for around 11 years 100% Tested before the sale Cooperate with famous brands from domestic and international market Competitive and reasonable price Abundant inventory and short lead time about 3-7 days 1-year warranty 24hrs supports from our sales and R&D team Competitive and reasonable price
Company Advantages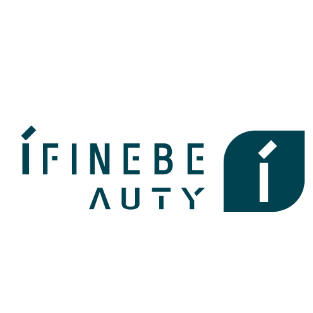 Professional export experience Intertek certificated Factory OEM/ODM service Strong R&D
Our services
1. Oem or ODM are acceptable.
2. We accept small order/trial orders for the customer to check whether the product is suitable for the market.
3. Will be available online almost in 24 hours service for your esteemed company.
4. We are glad to hear from you soon and to start a business relationship with your esteem company.
an take it everywhere

IF YOU HAVE MORE QUESTIONS,WRITE TO US
Just tell us your requirements, we can do more than you can imagine.