IFINE Beauty Patent Product Cordless Warm Facial Steamer
The Portable and rechargeable facial  Steamer is a new technology steamer that generates nano ionic steam. Handheld steamer does this by the original patented structural design,  perfectly combining the ultrasonic atomization element with the newly designed ceramic heating element to produce nano ionic steam with negatively charged ionic particles.  steam combined with ionic water particles is more effective in penetrating the skin.
SEND INQUIRY NOW
CONTACT US
Telephone:
+86 13691893928
WhatsApp:
+86 15820469782
WeChat:
+86 136 9189 3928

Features of Cordless Hot Facial Steamer
《Fast Warm Steam》- The wireless portable facial steamer is very practical and newly designed. It can be normal used after 2 seconds when press power on button, achieve the best effection after 15 seconds. Lady. Right hand-held face steamer can produce a fog of 55-60 ℃. After using the mobile phone and computer for a long time, you can spray the eyes, which can alleviate the fatigue and dryness of the eyes.

《Facial steamer for all skin types》-- Detoxify and cleanse your face like the professionals, no matter your skin type, with our facial steamer designed to clear pores and stimulate circulation. Therapeutic steam made of nano-sized water molecules instantly goes to work hydrating and softening the skin's surface, detoxifying your pores of impurities and dead skin cells.

《 Wireless handheld》- Build-in 5000mAh high-capacity battery and USB Type-C interface. it is light, small in size, and easy to carry. you can steamer for face spa in anywhere home, travel, office, etc. without power plug limitation, no need to stay at one place can't move, enjoy your skincare SPA when drink, watch TV, walking around.

《 Smart facial steamer & Safty》--the microcomputer controller controls the temperature accurately, the ceramic heater is more environmentally friendly, the water tank has no water detection, there also have over-charging protection. 4 minutes will automatically power off to protect the machine.
1
First Step
Open the silicone cover on the top of the machine;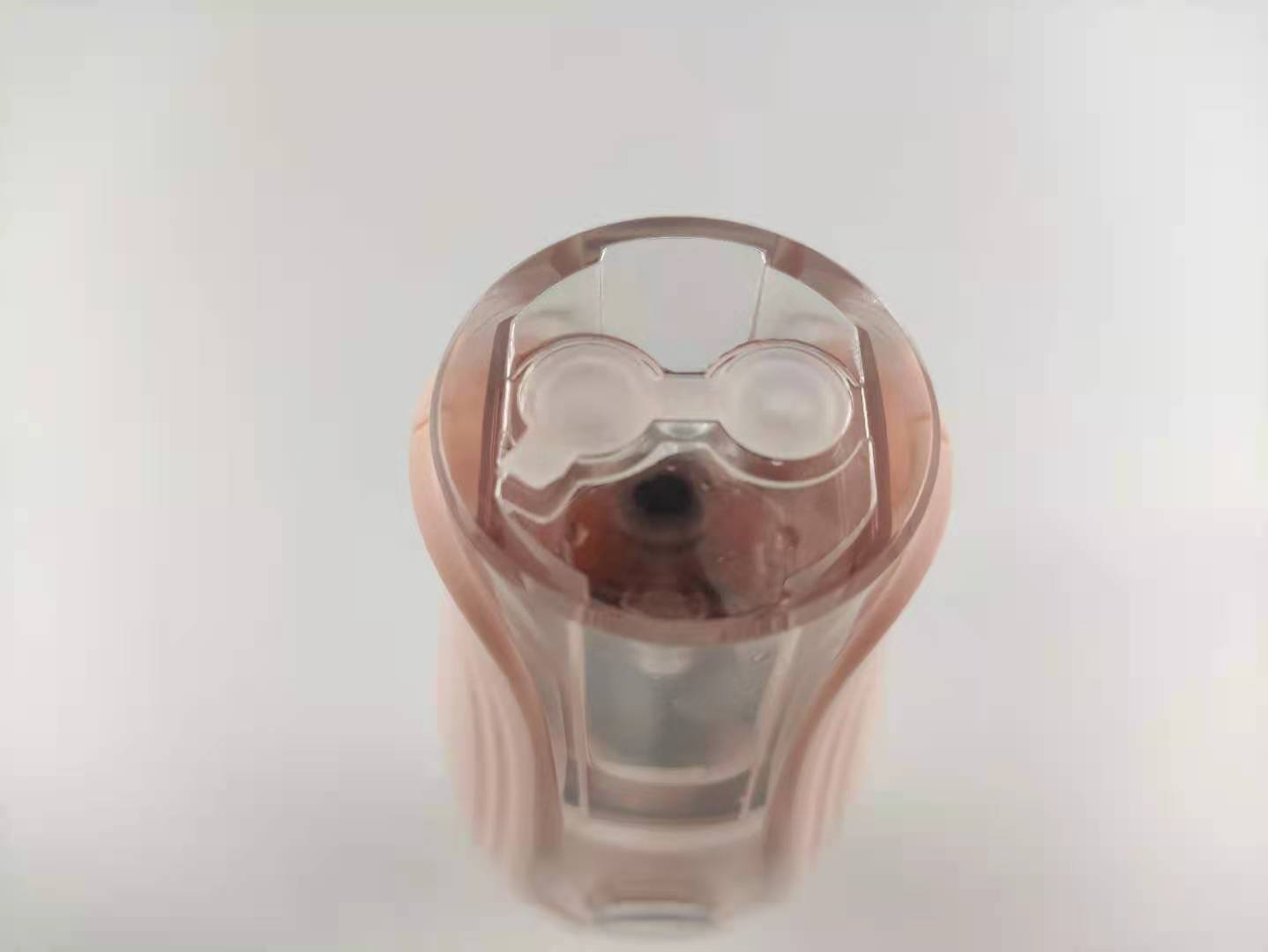 2
Second
Fill the water with a dropper to the water tank (1/3 to 1/2 level)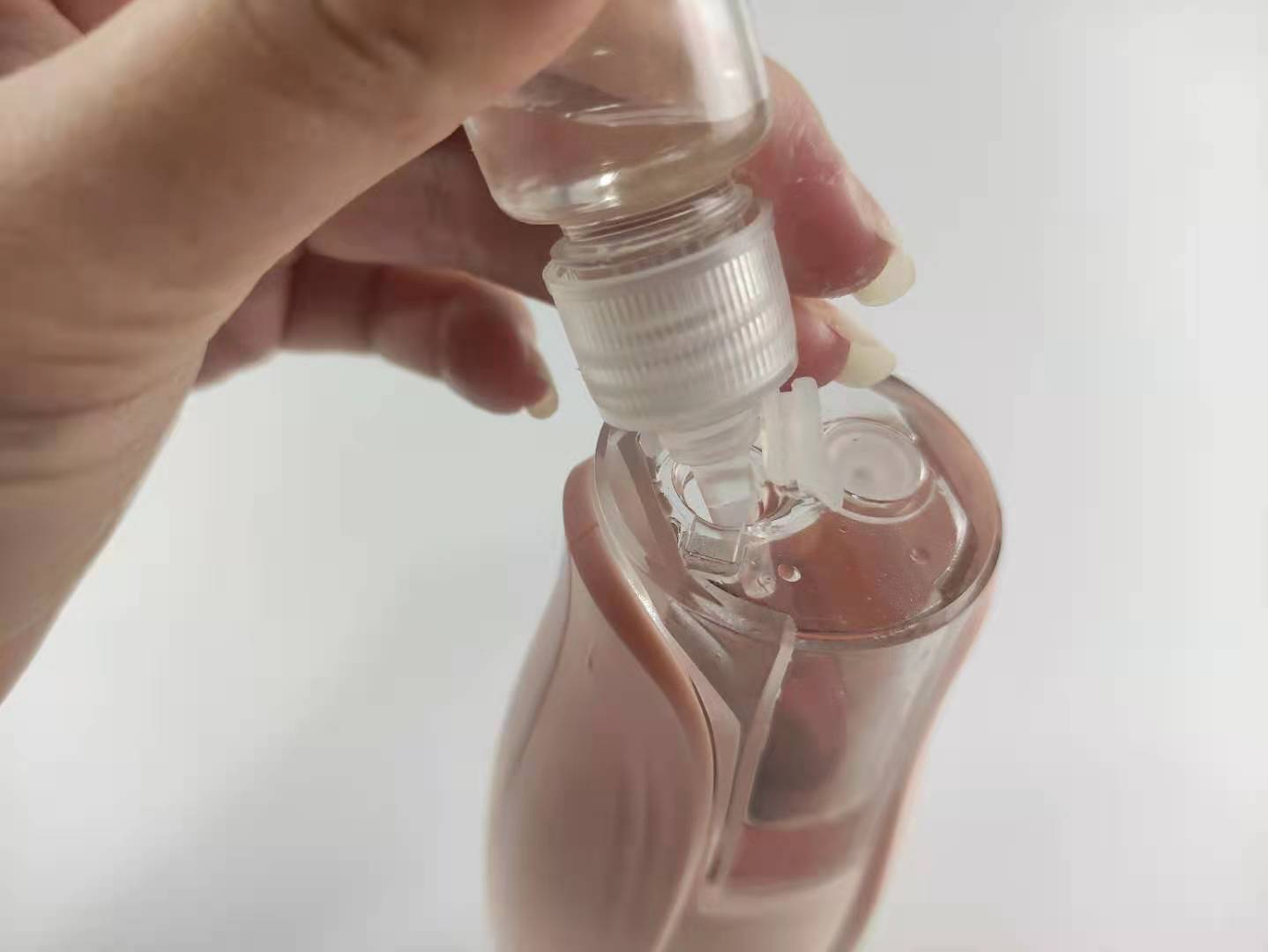 3
Third
Press the button to turn on, blue light is on, warm sprayer fog comes out around 1 second.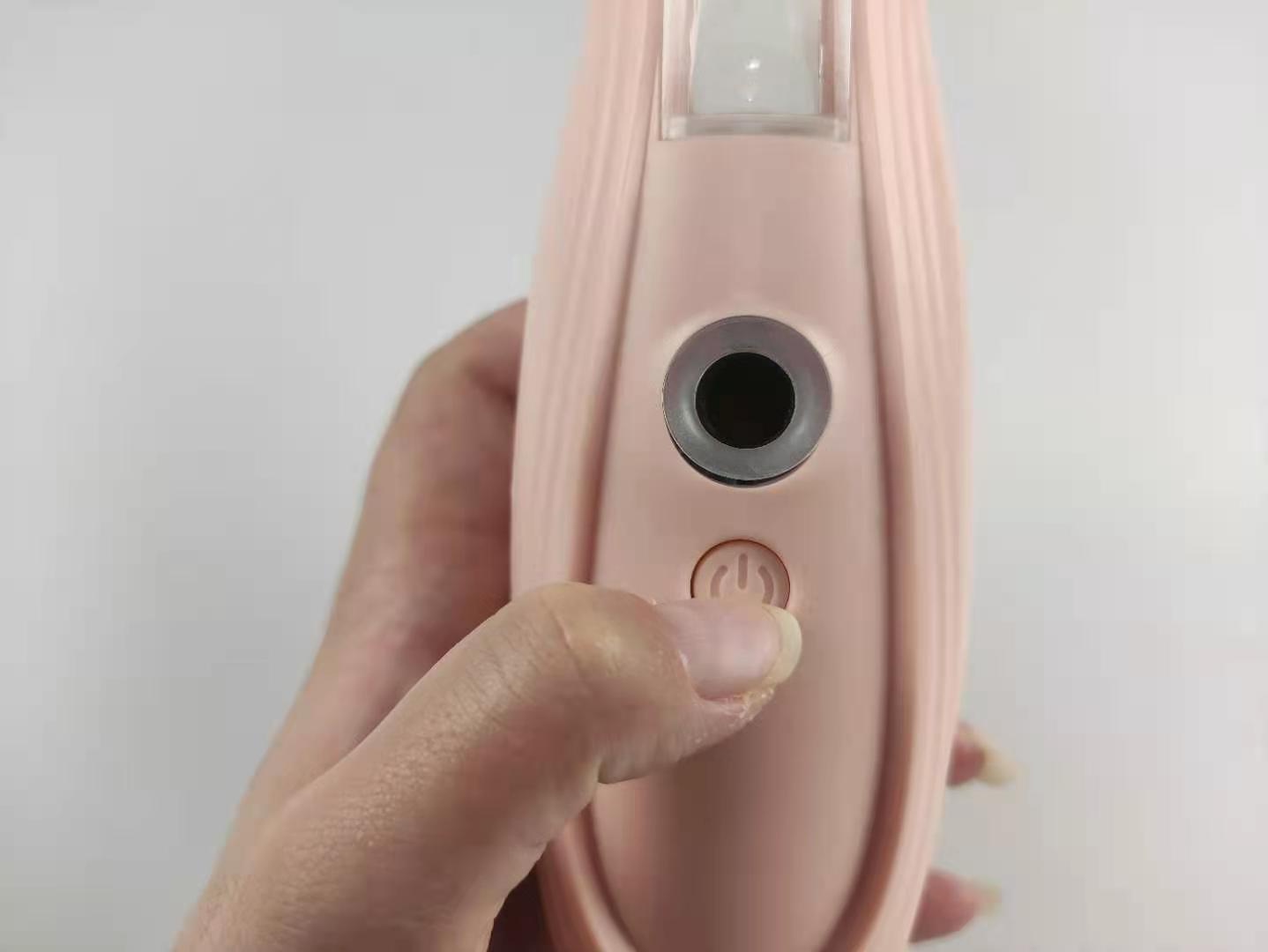 4
Forth
Enjoy your Facial steamer Spa everywhere! The machine will power off automatically after 3-4 minutes; if you feel not enough for steaming, press the power button to repeat steaming again. 5
Fifth
Blue light flashing means battery power is not enough.
Red light flashing during charging;
Red light keep on without flashing when full charging;
Red and blue lights alternately mean water is not enough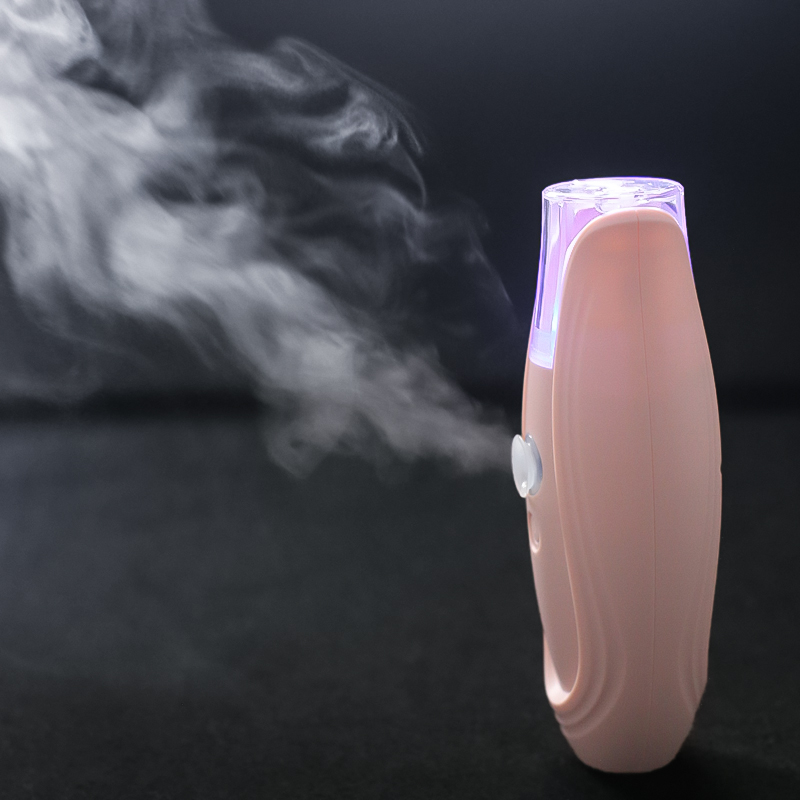 6
Sixth
After turning off the machine, pls shake out the residual water droplets in the outlet and inlets, Suggest using the machine maximum of 8 minutes (2 times) constantly. to protect the machine better.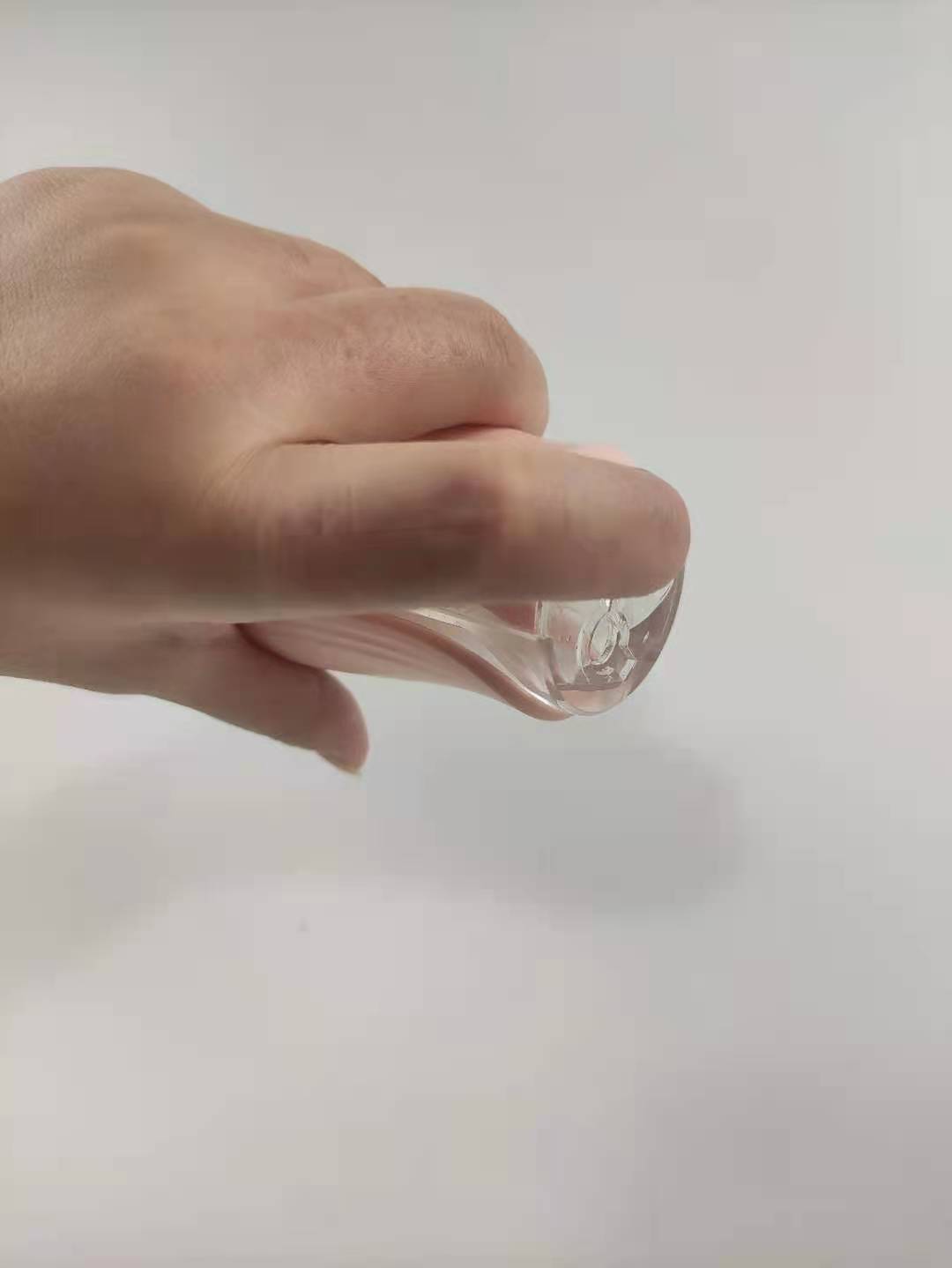 LR-06

Button control

30ml

White / Pink

Type-C

25 W

45-66 ℃

5000 mah Lithium Battery

5V/1A

172*60*53mm IF YOU HAVE MORE QUESTIONS,WRITE TO US
Just tell us your requirements, we can do more than you can imagine.