IFINE Beauty The laser hair removal device uses the newest technology applied in hair removal system called Intense Pulsed Light (IPL) to break the cycle of hair regrowth. Clinically results proved that IPL hair removal machine is safe, gentle, effective, with no side effects.
Facial Hair Remover: When using this tool, place it on your face skin, move it gently and slowly in circles, don't need too much pressure on your skin. Remove facial hair easily and quickly, making your skin become flawlessly and makeup goes on much nicer.Facial Hair Remover: Facial Hair Remover removes unwanted peach fuzz painlessly and quickly from your cheeks, chin & upper lip, provide you a sleek and perfect experience. Facial Hair Remover uses a high-quality cutting head which is a Medical-grade horizontal anti-allergenic and makes it gentle for all skin types, leaves no redness or irritation even on sensitive skin.Facial Hair Remover: USB rechargeable version makes it very convenient, built-in LED light to ensure you flexibly and precisely remove facial hair. The blade of this facial hair removal can shave very smoothly without pulling the hair, it is completely painless. Its portable size and elegant shape allow you to perfectly put it in your handbag.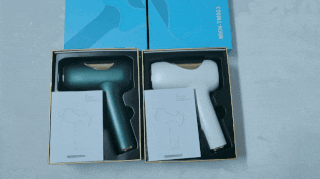 【Wireless & Rechargeable】Build in 2600mAh battery, max energy up to 16J, power 48W【 Permanent & Painless】IPL hair removal uses IPL (Intense Pulse Light) technology interrupt the hair growth cycle without pain. 90% hair reduction in 8-12weeks. Continued monthly treatments the hair is prevented from growing back.【Designed for sensitive skin & sensitive areas】No Burning, Itchiness, and Irritation. IPL permanent hair removal designed for safe, effective and gentle application on sensitive areas & sensitive skin. Can even be used on face and bikini line.  【Easy to Use at Home】Hair removal for women men is designed for wireless. Compared to the costs of beauty salon laser hair removal, IPL hair removal delivers professional results at a fraction of the cost. *No more trips to the salon, safety use at home【Cooling System & Skin Rejuvenation】Built-in cooling mechanism can cools and protects your skin to bring lasting smooth skin treatment. Unique ice compress and flash window are built together. Simply turn on the ice compress mode, enjoys comfortable experience while do hair removal treatment.